Social Media Marketing: Get Where Your Audience Is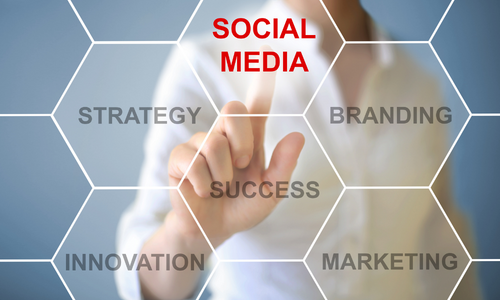 What is Social Media Marketing (SMM)?
SMM puts you where your audience is. Most people have some form of social media: Think Instagram, Facebook, Twitter, TikTok, etc. Using these as a marketing tool will help you build a brand, drive traffic to your website, and make your business seem more 'human'. Building a group of followers and sharing engaging content they want to share with their own network is what will drive your growth in exposure. Create a relationship with your audience and tell your story through these channels. Knowing what content works in each channel is important to your success in social media marketing.
Benefits of Social Media Marketing
Using social media to market your business has many benefits. First off, you have the ability to reach a wider audience than through any other method. There are over 4.5 BILLION SM users worldwide! Social sharing by your audience to their network helps you reach those people. SM allows you to interact with your audience, creating a personal relationship that doesn't come from any other source. And finally, it is a great way to create brand awareness and increase website traffic in a cost-effective manner.
What makes a good social media strategy?
It isn't enough to just create a social media profile and start posting content. Different platforms lend themselves better to different content. Knowing what you want to do on each platform, and deciding how to accomplish that, is key to reaching your goals. Engage with your followers to show your personality behind the brand. Ignoring comments and people reaching out to you will not have a long-term positive impact on your execution. In short, you need a strategy, and the ability to execute that strategy, to be successful in social media marketing.
Identify Goals

Knowing what you want to accomplish is the first step to a successful strategy.
Know Your Audience

Once you know who your audience is, you can create content geared to speak to them
Audit Yourself

Take a look at what you have done so far and identify success and failures in your posts.
Competitive Analysis

It is important to know who your competitors are, but also to know what they are doing successfully.
Create Content

The content you create needs to be appropriate for the channel and your audience.
Analyze

Measure what works and what doesn't and go more in the direction of what has better engagement.
Lets Get Social
From content creation, to learning the best times to post, get in touch with today and get social with Dixon Development.